Faculty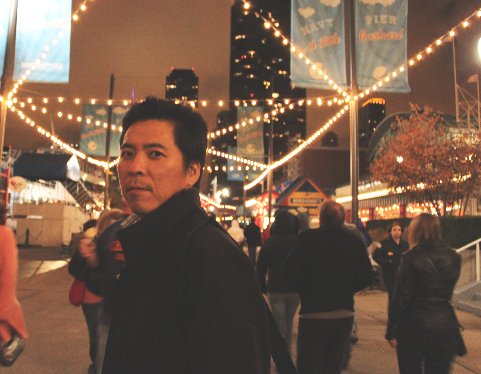 Jong-Eun Choi
Associate Professor
School of Mechanical Engineering
Yonsei University
Mailing address:
Room C319
50 Yonsei Ro, Seodaemun Gu
Seoul 03722, South Korea
Phone: (82) 02-2123-2813
Fax: (82) 02-312-2159
E-mail: jongeunchoi at yonsei dot ac dot kr
Jongeun Choi received his Ph.D. and M.S. degree in Mechanical Engineering from UC Berkeley in 2006 and 2002, respectively. He also recieved a B.S. degree in Mechanical Design and Production Engineering from Yonsei University at Seoul, South Korea in 1998. He is currently an Associate Professor with the School of Mechanical Engineering at Yonsei University at Seoul, South Korea. Prior to joining Yonsei University, he worked for 10 years as an Associate Professor and an Assistent Professor with the Departments of Mechanical Engineering and Electrical and Computer Engineering at the Michigan State University during 2012-2016 and 2006-2012, respectively. His current research interests include machine learning, systems and control, system identification, and Bayesian methods, with applications to mobile robotic sensors, environmental adaptive sampling, engine control, human motor control systems, and biomedical problems. He is an Associate Editor for Journal of Dynamic Systems, Measurement and Control (JDSMC). He co-organized a special issue on Stochastic Models, Control, and Algorithms in Robotics in JDSMC and served as its co-editor during 2014-2015. His papers were finalists for the Best Student Paper Award at the 24th American Control Conference (ACC) 2005 and the Dynamic System and Control Conference (DSCC) 2011 and 2012. He is a recipient of an NSF CAREER Award in 2009. Dr. Choi is a member of ASME and IEEE.